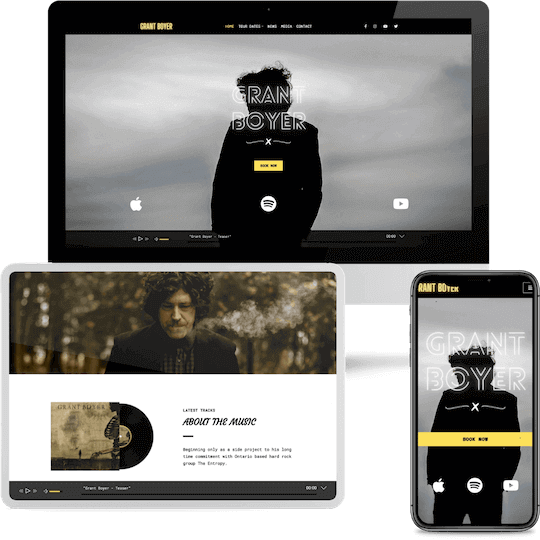 About The Artist
Grant Boyer's developing solo career has become an attention-worthy endeavor. Numerous hard rock tours, albums, and late nights never get old in this scene. Neither does a thrashing rocker settling down with an acoustic guitar in a dimly lit room.
Grant's first solo release in the spring of 2009 has been a long time coming and a worthwhile wait. Although his plans are to stay on the big stage supporting a much more aggressive delivery of music, you can now sit and enjoy a more soothing release of emotion. Stay informed of upcoming tour dates in your area.
Newsletter Updates
Enter your email address below to subscribe to our newsletter.